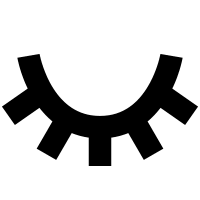 Hello,
SO Nice to hAVE YOU HERE.
I'm Paula Carro Maia a Senior Creative Art Director and Designer,
half Brazilian and half Spanish who taps into online culture, Live marketing, advertising and Design to create fun and unforgetable experiences
for global brands for the past 16 years.
Some places I've been AKM, GirlUp ( ONG ), Mutato, Score Group, Bold, Bullet Group, Banco de Eventos, Talent marcel (publicis group), NBS, LiveAd,
Sunset BBDO, Garage in, Santa Clara, Bungalow25 ( Madrid ).
I enjoy the process. Ideas always come first, don't matter the media.
Great ideas can be anywhere and that's what I love.🖤
SOME brands I've worked for
Waze | Posto Ipiranga | Google | Vigor | Kimberly Klark | Beats - Ambev Americanas | Disney | Fiat | Jeep | Mopar Oil | Beefeater | J&J | Shell | Facebook Workplace | Ford | Itaú| Havaiannas | C&A | Heineken | Uber SulAmerica
Warner Bros | Sony | The Body Shop | Santander | Bradesco
The Weeby Awards 2014 - Best use of social media honorees | Wave Festival PR Bronze 2014 |
Cyber ​​shortlist 2011 | Cannes Silver 2010 | Cannes Short List 2009 | Gold El Sol | Bronze El Sol (2009) JCDecaux - nuevos talents 2007
Miami Ad School - SP - Madrid
IED - European Design Institute - Barcelona
Escola Panamericana de Arte - SP
Unip - SP